It is quite difficult to answer "what kind of business should I start?". I have helped many people start various online businesses over the last 15 years, including affiliate marketing, blogging, eCommerce stores, and service-based businesses such as consulting, professional services, retail, startups, and more.
I know you are not going to like it when I say that I cannot answer which is the best kind of business to start because I don't know how much money you have to start, what your skills are, what connections you have, or how much time you have to invest.
Although I cannot decide what kind of business you should start, I can guide you (in this article) by showing my three-step process to answer "What kind of business should I start?". This will make deciding much, much easier.
So, here are the 3 steps:
Step 1 – Choose a Vertical Market
Step 2 – Choose What to Sell
Step 3 – Choose How to Sell it
I can tell you what I believe is the advantages and disadvantages of each of the online businesses that I have helped others create. This article aims to guide you in choosing who you want to serve, what you want to sell, and how you want to sell it. In other words, this article informs you, so you can decide.
Let's get started!
Step 1 – Vertical Market
The first step, before even thinking about what business to start, is to decide who you want to work with – or serve. Most people believe that when they start a business they will not be answering to anyone because they will be the boss.
WRONG!!!
You are the servant in your business. Now that you are starting your own business, you better get used to the customer being your new boss. So yes, you are serving people – and you need to serve them well.
Think about what group of people you like and whose values align with your own. This will help you decide what market you want to be involved in. Think about truly being involved in the market – going to trade shows, sponsoring events, engaging suppliers, forming partnerships, and a whole lot more. It is highly beneficial if you love the people involved in the industry.
Avoid starting a business in an industry that you don't like or know anything about unless you have someone, such as a partner, who can guide you in the business.
Step 2 – Choose What to Sell
Now that you have chosen a vertical market by determining which people you want to be involved with, it is time to decide what to sell.
The easiest place to start is dividing what you can sell into 2 broad categories: products and services. There are advantages and disadvantages of each, let me explain.
Selling Products
Products can also be divided into 2 categories: tangible or intangible. You can also say physical and non-physical products. As you may have imagined, an example of a physical product is anything that you can put in the post to send to someone. Whereas an intangible product includes a digital product, which you can deliver as a digital file such as a PDF, audio, and video files.
The advantage of selling products is that once it's delivered, the transaction is complete- there's no more work to do. The further benefit of selling a digital product is that there are no shipping charges, and therefore fulfillment is taken care of instantly upon purchase. As a result, selling digital products is highly profitable, and the files can be delivered to the customer immediately. Additionally, digital products do not require expensive physical premises to store inventory, as is required when selling physical products.
The disadvantage of selling products is that business owners are at risk of selling a commodity if they sell products that other businesses sell. For example, it is hard to differentiate yourself from the competition if you are selling socks. This can result in a price war where profit margins decrease over time.
However, if a product is invented and unique, the inventor may apply for a patent, which will prevent others from manufacturing or selling that product without authorization from the patent holder.
Selling Services
The advantage of service businesses is that there can be high-profit margins. Also, once you get a few clients, people in the industry will start referring you to others that they know in the industry.
However, the most significant benefit of service businesses is that customers often buy from the service provider more than once. This means there is a higher lifetime value of customers.
A disadvantage of service-based businesses is that it is often very competitive, and it can take longer for customers to choose one provider over another. Therefore, customer acquisition costs can be high.
Also, service-based businesses require repetitive work, so business owners can feel as if they are reinventing the wheel.
Many service business owners have mentioned that they feel as if they are trading time for money and feel like they are reinventing the wheel. Additionally, customers often pay after the services are completed (subject to any deposit), making cash flow a problem.
Winner, in my opinion: I choose digital products because if I invest time into creating the product, it can pay off over time, and there is less work to deliver the services. This, for me, equals greater freedom.
Additionally, when I was operating a service business, the client would often want to meet with me in person, so I believe that businesses wanting service-based businesses would ultimately choose service-based businesses in their local area. Whereas digital products can be more easily defined as "what you get" and therefore are more easily sold worldwide.
Step 3 – Choose How to Sell It
Now that you have chosen a vertical market by determining which people you want to be involved with, it is time to decide what to sell. Again, choosing how to sell something can be broadly split between online and offline.
The advantage of selling offline from a store is great for credibility and trust – especially for businesses who sell physical products such as clothing and furniture.
However, having physical premises requires significant overheads, including rent, electricity, staff, wages, insurance, and other such costs. Importantly, leasing premises requires the business owners to provide a personal guarantee to the landlord. Therefore, if the business owner goes broke, they will be personally liable for all remaining lease payments. If the business owner does not pay, the landlord can bankrupt the business owner.
There are simply too many advantages to selling digital products online. Firstly, it is relatively easy to get started, and there are very few start-up costs associated with starting an online business. I have written an article on how to start an online business if you want to check that out later.
Also, you make a digital product once (which can take a while) and you can profit from it for a considerable time. What's not to love about this?
You can even start a business from anywhere and potentially grow big!
As I am writing this article, I struggle to come up with a disadvantage of an online business. I cannot see any.
Winner: You will probably not be surprised that my favorite type of "how to sell" a product is online. I mean, what's not to love?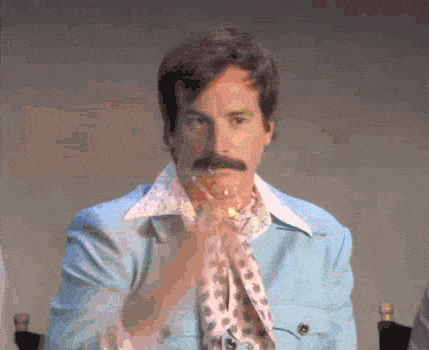 Online Business is Almost Magical
More Reasons to Start an Online Business
Given the internet has become a significant aspect of daily life, it is not surprising that some of the most profitable businesses are digital. Nowadays, people have their credit cards or online wallets linked to their phones and computers, allowing them to purchase products quickly – and some would say more impulsively.
And with payment providers such as Afterpay, people can pay their purchases off over a few months, which kind of makes it more affordable.
People often start online businesses because they want freedom – which doesn't necessarily mean they want to live on a deserted island. Instead, they want to choose freedom to make choices in their life.
The winner, in my opinion, as you may have already guessed, is an online business. So be sure to check out my article on how to start an online business which will give you an excellent run-down on what you need to get started.
Best Online Business to Start in 2022
As I mentioned earlier, I love digital products because they have more of a worldwide audience and have very low startup costs, in most cases. They are also highly profitable. Therefore, when anyone asks me, "What kind of business should I start?" I will always say digital products.
However, there are numerous types of online businesses you can start. For example, you can sell physical products without holding any inventory, which knocks out the limitations. You can also sell other people's products. There is almost no limit to starting an online business.
Let's look at the kinds of online businesses you can consider starting.
Products That With No Inventory
Affiliate marketing
This is a low-cost business with huge upside potential. Affiliate marketing refers to the process of recommending a company's products or services in exchange for those companies paying you a commission (for the referral).

Affiliate marketers often post ads and other content on blogs, social media, video platforms. To become a successful affiliate, you need to get targeted traffic from your audience. Those ads have "affiliate links" provided by the companies to the affiliate.
The affiliate link tracks when an ad is clicked, and if the visitor who clicked a link purchases a product (or service), that purchase commission is attributed to the affiliate.
When affiliates register for an affiliate account with the product seller, they get access to their affiliate management dashboard, which is a system that tracks user clicks and purchases.
Printable Digital Products
These are among the easiest digital products to design and sell, meaning they have a high return on investment and effort. Examples of printable digital products are meal plans, lesson plans, gift tags, worksheets, calendars, art prints, and planners. Further, customers can use such useful digital files as templates rather than creating them from scratch.
Website and Domain Flipping
If done right, buying an undervalued website, reworking it to make it appealing, adding fresh, SEO-friendly content, getting a decent number of visitors & backlinks, and flipping it can be a lucrative online business option. You can purchase a website directly from the owner, website brokers, or online marketplaces, including:
You can even flip domains, and the process is even simpler. For as low as $11.99/year, you can register a domain name at Namecheap and sell it for several times that amount.
Services Business
Graphic Design
As more and more people get hooked to their phones, there is rising demand for beautiful and engaging graphic design for websites, social media pages, and blogs. You can fill that need and earn substantial returns while investing little of your effort. Within graphic design, you can also choose to work on any one of the following exciting areas or even newer ones:
Logos, templates, infographics, comics & animations, illustrations, icons, Photoshop services, etc.
Virtual Assistant Service
Do you know you can earn more than $1,000/month as a virtual assistant? The best part is that you can do it part-time and that you need only basic skills, such as organizing, collaboration, writing, research, checking & replying to emails, and creating basic graphics.
If you have any of these skills and are excited about the prospect of helping a small business run its operations smoothly. In that case, you can make being a virtual assistant an extraordinarily lucrative and scalable online business. Once you master the role, you will run an agency of virtual assistants and even teach people how to make money as one on Udemy.
Video and Podcast Creation
Relatively unknown people have risen to quick stardom and wealth through YouTube and Spotify. Of course, this doesn't mean that a successful video channel, music, audiobook, podcast are easy to create. All we're saying is that this is a fun and revenue-generating way to spend the time you have after office and that if you are consistent, you will likely get great rewards over time as your viewership increases.
If you are particularly passionate about some topic, consider launching a podcast or a YouTube channel. Even platforms like Twitch let creators earn money by streaming gameplay. If you are talented at music, you can always create and sell beats to entertainment companies looking for fresh talent as a part-time gig.
Meanwhile, if you have compelling stories or industry-specific advice to give, putting out an e-book during your free time could very well propel you to financial independence.
Software as a Service (SAAS)
In the SAAS model, customers subscribe to cloud-based software solutions online, usually monthly or yearly. Developing SAAS products and monetizing them can be a great online business for people with coding and software development knowledge. One of the most significant advantages to running an online SAAS company is that once customers get hooked on your product, they generally remain loyal forever.
Some software product ideas are marketing platforms, productivity apps, mobile games, and platforms to host websites.
Online Ad Agency
Software companies throughout the world are allocating large amounts of money to get more qualified leads than their competitors. In the USA alone, spending on digital ads is expected to exceed the money spent on traditional advertising by a large margin. This is why even a small ad agency that has a proven record of generating traffic, sales, and revenue will be an asset even to global companies.