WPX Managed Wordpress Hosting Review
We here at Start-Up and Scale use WPX Hosting. We provide an honest review of our experience of WPX.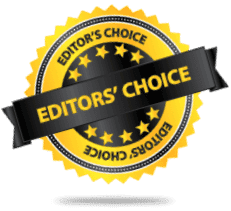 We love and use WPX - however, it is not all roses. In fact, there are some drawbacks. Read our review to see if it is right for you.
This hosting platform gets top marks for a number of reasons including page load speed and quality service.
Where Were We Hosting Before?
Before hosting on WPX, we hosted our WordPress website on Google Cloud Services. I loved Google's hosting services. However, it wasn't easy (for us) to configure, and it required updates such as PHP upgrades that we did not have the skills to manage.
We looked around at numerous hosting platforms. However, we didn't want cheap hosting for two main reasons. Firstly, cheap hosting is usually made cheap by the host company jamming as many (often cheap) websites as they can on each server which slows performance. Secondly, such hosting usually has dodgy websites hosted on their servers, which 9 times out of 10 shares the same IP address across all websites, making our website appear to be a dodgy website to search engines.
What I Did Not Like about WPX
Datacenters
There are only data centers in the USA, UK, and Australia. I thought there would have been more.
User Interface
Quite frankly, I was more than a little surprised when I logged into WPX hosting for the first time. The user interface in the client area does not look professional at all. Yes, works and does the job. However, I cannot get over how cheap the UI appears, and it is not the user experience I would have expected.
Hosting Reviews
I disagree with the way that WPX gets its reviews. For example, many of their reviews on TrustPilot are regarding support. I noticed this after I sent a favorable support review through live chat. I was then asked to add the review to Trustpilot. I then took a look at the Trustpilot reviews, which appear to only rate WPX on support (which is absolutely 5 star). However, I believe customers should be asked to review on TrustPilot of their overall review of the host, not just on review of the support.
What I Liked about WPX
Dedicated to WordPress
WPX is dedicated to hosting WordPress websites. So if you are hosting using another website platform, we cannot recommend it because it will not be supported. As this host is dedicated to WordPress, the team is educated in configuring WordPress settings and caching plugins to their hosting services' requirements. We noticed this r
Fast WordPress Hosting
Once we migrated the site, we did not notice the speed difference between Google Cloud Services and WPX. But then again, we were happy that there was no change, as Google Cloud Services hosting is fast!
We really appreciated WPX optimizing our website with some plugins to work efficiently with their hosting servers.
After a couple of weeks from initially using WPX, we thought we would do some speed tests.
Google Pagespeed Insights results: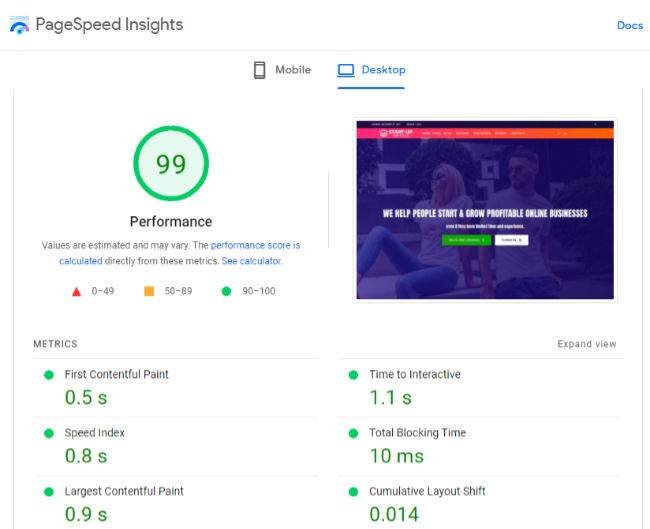 Pingdom Speed Test results: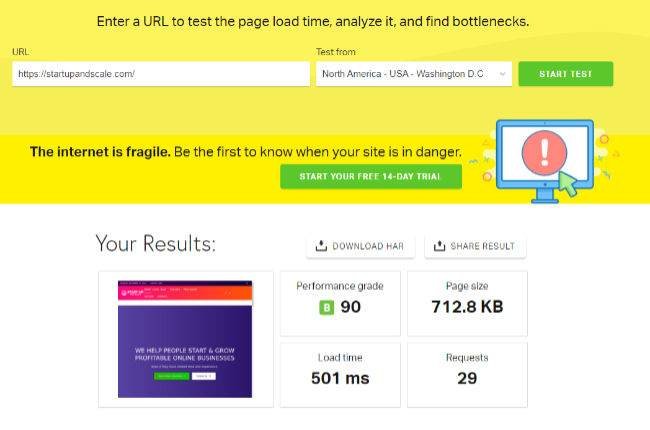 WPX won all global speed tested categories in independent 2021 testing.
The above statement is from WPX website, which refers to independent testing of WordPress Hosting Benchmarks. WPX won the WordPress hosting speed test in the <$25 hosting category, the $25-50 hosting category, and the $51-100 hosting category.
Multiple Websites
With WPX hosting, you can host up to 5 websites.
Technical Support
The support that WPX provides is the best in the live chat category. In my experience, there is always a WPX support person almost instantly available on live chat. I really like that. Also, the support people themselves definitely have a high level of hosting expertise. I noticed this right away. After using other hosting companies over the years, I firmly believe WPX chat support agents are far more educated on hosting issues.
Email
You get email addresses included in each WPX hosting plan. This doesn't usually happen with managed WordPress hosting. Often you have to pay a third-party email with Gmail, Outlook. In my experience, this is a pain to manage. For example, Cloudways does not include email in its hosting packages. Instead, you have to pay separately for Rackspace's emails.  
One of my clients was hosting with Cloudways. There was an issue with an email address. Cloudways told me to contact Rackspace for email support. Unfortunately, Rackspace support people were vague about Rackspace email support for Cloudways. Eventually, I was put through to a manager who said he was the correct person to help me. He emailed me, and then after one email, he did not respond. I phoned support again, who said he had gone on holiday for two weeks. This is the type of drama that you can experience when your websites and emails are hosted separately.