The Australian Startup Giveaway!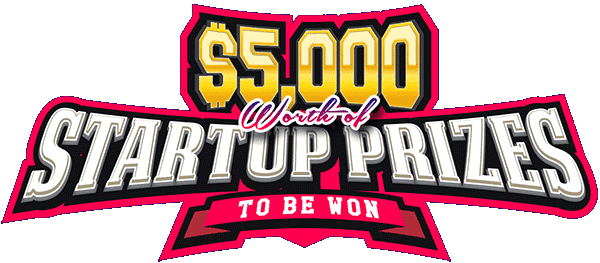 WINNERS HAVE BEEN DRAWN!!!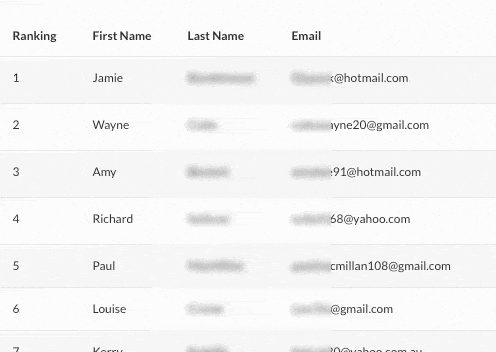 Competition Drawn on 15 November 2018 – You Must be an Australian Resident, over 18 years to Enter.
Please see full terms and conditions here. Winners will be published here.
GRAND PRIZE VALUED AT $3,000!!!
WIN A CUSTOM-MADE STARTUP WEBSITE!
Score big-time with when you win this responsive, mobile-compatible website! Just think how good your startup will look to investors, your customers and that full-stack developer you want to hire!
We're not going to hold back on this one. Your new website will be styled to match your brand and will ooze professionalism. We're also going to look after you with 12 months of high-speed hosting… FREE!
Wait, we're not done… If you're lucky enough to win this prize, you will also score one of the Minor Prize packs below!
PLUS.... 5 PRIZE PACKS VALUED AT $500 EACH!!!
EACH OF THE 5 PRIZE PACKS CONTAINS:
The Startup Book for Australian founders, entrepreneurs and investors!
Start-Up and Scale T-Shirt
Men's and Women's T-Shirts up for Grabs!
1 Hour Personal (Phone/Skype) Consultation with Start-Up and Scale author, Ben Waldeck
Easy and powerful software to help you keep your project on track.
You might be wondering what this competition is all about?
Let me fill you in…
Hi I am Ben Waldeck, I'm holding this competition to celebrate and promote my soon-to-be-released startup book for Australian entrepreneurs, named Startup and Scale.
I felt I had a duty… to help stop it!
As a startup lawyer, I felt it was my duty to write a book to help prevent entrepreneurs from walking directing into traps, that I see happen time and time again… I have seen first hand, these 'startup traps' cost good people their money, time, relationships and even their sanity!
Fast forward… and fast-track!
As you know, there's more to startups than avoiding the traps that lurk at every turn… Start-Up and Scale lays out the exact STEP-BY-STEP PROCESS of taking a startup from idea to exit in Australia and beyond. From corporate structure and equity to intellectual property, from product validation & development to due diligence through to scaling & exit strategies!
Startup entrepreneurs who read this book will also gain the confidence and clarity that's needed to get money from investors, greater trust from colleagues in your leadership and respect from family and friends as well as the professionals that you need to work with.
1 Major Prize & 5x Minor Prizes, drawn on 15 November, 2019
Winners advertised on this page and notified by email and SMS.
Please note: This competition is only available to Australian residents over the age of 18 years.
Major Prize Valued at $3,000

Start-Up Website plus 12 months' Hosting
Personal 1 Hour One-on-One Startup Consultation with Ben Waldeck
Start-Up and Scale Book
Start-up and Scale T-shirt
Start-up and Scale Project Manager Software
5x Minor Prizes Valued at over $500

Personal 1 Hour One-on-One Startup Consultation with Ben Waldeck
Start-Up and Scale Book
Startup and Scale T-shirt
Start-up and Scale Project Manager Software
Click Here to Read the full terms and conditions of the competition.