ATTENTION: Software, Tech, and Consulting Business Owners
Download the Client Acquisition Engine Quick-Start Guide PLUS the FREE Training Video!
It's the exact system we use to help business get more leads, sales and clients like clockwork, so they can become industry leaders.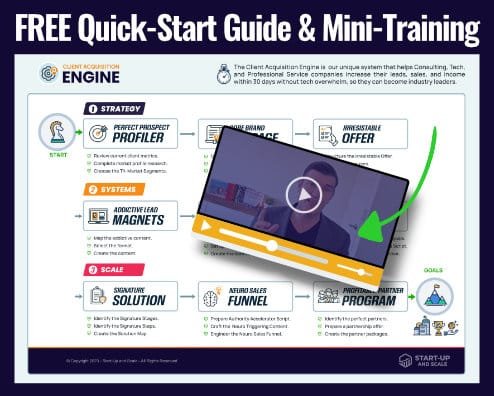 Enter Your First Name and Email below:
Our sole focus is to move you toward your goals using our Client Acquisition Engine to get more leads, clients, and profits without getting overwhelmed with tech or complicated systems.
Nik Halik
Civilian Astronaut, International Investor & New York Times Best Selling Author
"Ben Waldeck has provided astute advice that has been instrumental and significantly beneficial to my brand and global organisations. Ben's hands-on consulting expertise in e-Commerce, marketing, cryptocurrencies and cloud systems sets him apart. I recommend Ben's services with confidence."